TEACHING CHEMISTRY:
TRANSFORMING MATTER
Date: 17 to 20 October – Course/workshop (8 hours) Time: 8- 10 a.m.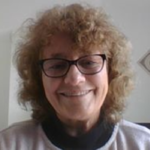 Professional in Chemistry, with a second major in Education and Psychopedagogy, with experience in teaching, tutoring, research and industry. Committed to the achievement of learning outcomes. Area of interest: motivational profile, academic emotions, self-regulation, cognitive and metacognitive skills, development of critical thinking and attitude towards science in university students of Science and Engineering.
ACADEMIC EDUCATION
CHEMISTRY:  PONTIFICIA UNIVERSIDAD CATOLICA DEL PERU (PUCP)
EDUCATION: UNIVERSIDAD PERUANA CAYETANO HEREDIA (UPCH)
PSYCHOPEDAGOGY: UNIVERSIDAD CATOLICA ARGENTINA (UCA) (en proceso)
ACADEMIC EXPERIENCE
Author and co-author of papers in more than 12 countries and international articles, especially in the area of Engineering Education.
Lecturer at the University of Piura (UDEP) and the Peruvian University of Applied Sciences (UPC) in Chemistry courses, at undergraduate and postgraduate level in Engineering, Medicine, Dentistry and Nutrition.
Specialised in the development of active and participatory classroom methodology, especially Problem Based Learning and implementation of student learning monitoring.
Development of competency proposals for general chemistry courses and their corresponding assessment systems.
Internal workshops for UDEP teachers (Lima and Piura). Active teaching-learning methodologies with emphasis on teamwork (PBL, cases and projects).
Workshop for teachers of various specialities at the Ricardo Palma University.
Validation of CTA (Science, Technology and Environment) texts and activity guides. Ministry of Education. Directorate of Secondary Education. Science, Technology and Environment.
Review and evaluation of papers for indexed publications:
European Journal of Engineering Education (EJEE).
Latin American and Caribbean Consortium of Engineering Institutions (LACCEI).
Responsible and design of the scientific part of programmes for the School Education Centre of the Pontificia Universidad Católica. Definition of materials, contents and presentation for weekly visits.
Advice on the solution of problems of an industrial chemical nature in the manufacture of machinery for animal feed and related products.
ADDITIONAL INFORMATION
Member of the GIDEEQ group (Group for Research and Development of Strategies for Chemistry Education).
Member of the educational innovation network. University of Piura.
Annual award for the best research 2018 of the Faculty of Education. Peruvian University Cayetano Heredia.
Talento plata. Peruvian University of Applied Sciences.
PRESENTATION OF THE COURSE
The course/workshop focuses on proposing alternatives for teaching chemistry at any level (school or higher). This is relevant in a school population that is less and less interested in scientific careers and in university students, who, except for those who opted for Chemical Engineering or similar, are not interested because they consider it to be of little relevance to their future profession. It must be recognised that learning chemistry is not easy and that teaching it is not easy either, which is a first step. Therefore, it is in our hands to interest them and show the relevance of chemistry.
| | |
| --- | --- |
| | |
| | |
| Docentes universitarios, Estudiantes Post-grado | |
| | |
| | |
| | |
| --- | --- |
| | |
| Profesores Universitarios / Profesionales | |
| Miembros CPQ Silae / Estudiantes de post-grado | |
Would you like to participate in the course?
Register & Pay!