REGULATORY STRATEGY FOR RESEARCH AND DEVELOPMENT OF NATURAL PRODUCTS
Date: 16 to 19 October – Course/workshop (8 hours) Time: 8- 10 a.m.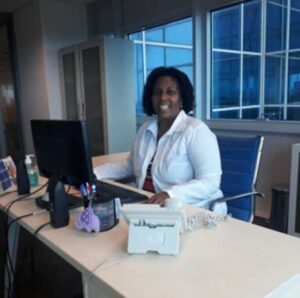 PONENTE: DRA. DIADELIS REMIREZ FIGUEREDO
Dr. Diadelis Remirez Figueredo has a degree in Biochemistry from the University of Havana, a Masters in Biomedicine and Clinical Trials and a PhD in Pharmaceutical Sciences. At the beginning of her career, she worked at the National Centre for Scientific Research, in the pharmacological and toxicological evaluation of synthetic and natural medicines. She did part of her PhD at the Department of Toxicology of the Free University of Amsterdam, The Netherlands and defended her PhD in Cuba in 1999, completing her postdoctoral studies at the Faculty of Pharmacy, Toronto, Canada in 2003.
Since 2002 she has been working at the Cuban Medicines Regulatory Authority and is in charge of the evaluation of the safety and efficacy of natural and synthetic medicines. Since 2008 she has been working in the speciality of Pharmacogenetics, and has received courses and training in the speciality. She is responsible for the Pharmacogenomics and Natural Products project at the Regulatory Authority. She has been a referee for different scientific journals related to pharmacology, has received twice the Annual Pharmacology Award and has worked as an expert in the evaluation of the South African preclinical platform. She is a member of the Membership Committee of the International Union of Pharmacology (IUPHAR) and secretary of the Latin American Network of Pharmacogenetics.
She is currently Vice President of the Cuban Society of Pharmacology and focal point for Cuba in the World Health Organisation's regulatory network for natural products. She has participated as a lecturer in many national and international events and has more than 50 scientific articles published in national and foreign journals.
Fabien Pelaez Cuesta holds a degree in Pharmaceutical Sciences from the University of Havana. She started working in 2017 at the Centre for State Control of Medicines, Equipment and Medical Devices (Cuban Medicines Regulatory Authority, CECMED) in the Medicines Registration Section as a Specialist in Evaluation and Research in Medicines, currently holds the position of Senior Specialist in Policy.
She has received courses and training on health regulation and traditional medicine.
She is a member of the Cuban Society of Pharmacology and the Latin American Society of Medicinal Plants. She has participated in introductory courses on Ayurvedic Medicine and belongs to the natural products project of CECMED.
She has participated in national and international events on natural products such as the Regional Network of Traditional, Complementary and Integrative Medicine (MTCI) for the Americas, XXVIII International Congress of the Italo-Latin American Society of Ethnomedicine SILAE among others.
He has published on the subject of traditional medicine.
He has received recognitions and certifications among which are Certificate. Level I Course in Ayurvedic Medicine.
PRESENTACIÓN DEL CURSO
Fundamentación: Los profesionales incorporados en la investigación desarrollo de los medicamentos naturales para su registro o autorización de comercialización en la industria, en las autoridades de medicamentos, academia,  están encargados de verificar, en la documentación que se presenta el cumplimiento de las pautas que establecen las regulaciones; por lo tanto se hace imprescindible para este personal dominar y mantener una actualización permanente en los aspectos relacionados con las normativas vigentes en su país y en el ámbito internacional.
Objetivo general: Fortalecimiento de los profesionales en su gestión de evaluación de los medicamentos naturales para su autorización de comercialización.
Specific objectives:
To deepen participants' theoretical knowledge on issues related to the regulatory framework established for the sanitary registration of natural medicines.
To develop participants' skills in the preparation and/or assessment of documentation supporting the quality, safety and efficacy of natural medicines for marketing authorisation.
Research and development from Ethnomedicine.  
Identify possible regulatory gaps that need strengthening, with a view to developing advanced training courses.
PROGRAM
1-General requirements for natural product development research. Compliance with good agricultural, manufacturing, non-clinical and clinical practices.
2-General information on the natural medicine.
3-Active Pharmaceutical Ingredient (API)
3.1 Quality specifications
3.2 Analytical methodology
3.3 Validation of analytical methodology
3.3 Certification
4- Finished product
 4.1 Quality specifications
4.2 Analytical methodology
4.3 Validation of analytical methodology
4.3 Certification
4.4 Stability Studies
Pre-clinical assessment
5.1 Pharmacodynamic and Pharmacokinetic Studies
5.2 Toxicological studies.
Clinical assessment
6.1 Clinical trials.
6.2 Clinical trial results reports and product surveillance.
6.3 Surveillance of herbal products.
Conclusions.
| | |
| --- | --- |
| | |
| | |
| Docentes universitarios, Estudiantes Post-grado | |
| | |
| | |
| | |
| --- | --- |
| | |
| Profesores Universitarios / Profesionales | |
| Miembros CPQ Silae / Estudiantes de post-grado | |
¿Desea participar en el curso?
¡Inscríbase y pague!